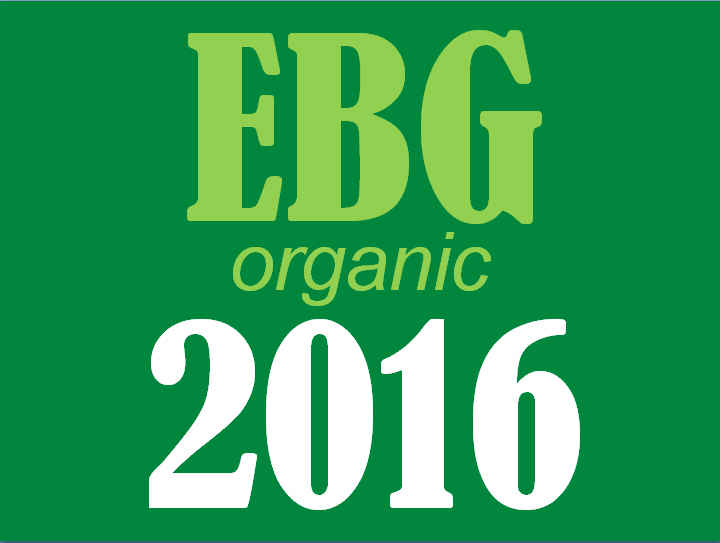 This 65-gallon gray poly tank from Tractor Supply Hardware was modified slightly to accept a standard downspout, and the new strainer filters. Note that it comes equipped with a 3/4" drain, and a planter well (on the top). These tanks provide an easy, effective, and attractive solution for rainwater collection.
Simply hook up a water hose to water nearby plants. Installation time is about ten minutes. For a pedestal, we simply stacked up some 8x8x16″ concrete blocks (from Lowe's) and added some paver blocks to act as a top cover (also from Lowe's).
Note that we have no formal association with TSH or Lowe's, but we are very happy with the materials purchased from these suppliers, and we always shop there first! See the EBG Suppliers page for a list of all of our recommended suppliers.
Read more on the 2016 Chronicles page.
(This article was originally published 100216 in Issue 2 of the EBG Newsletter.)