Summary: Overwhelmed by the work of maintaining the garden and motivated to use our labor more wisely, 2020 saw the shift from produce to plant propagation. Raising young plants and trees proved to be less work than growing produce. Vegetables are easy to propagate. Fruit trees are much more difficult. We began experimenting with air layering as a means of propagating citrus trees (with limited results).
J. Stephenson Photos 040120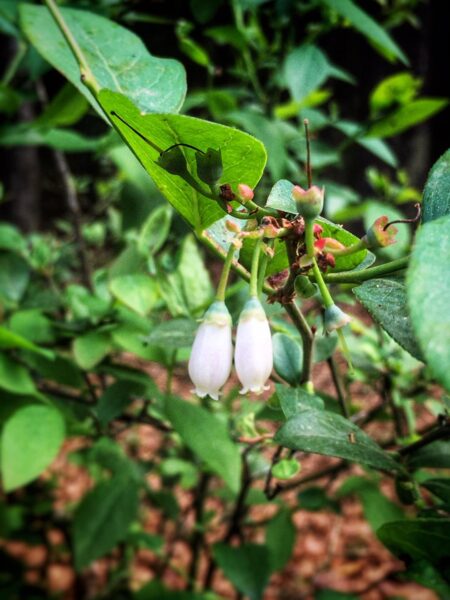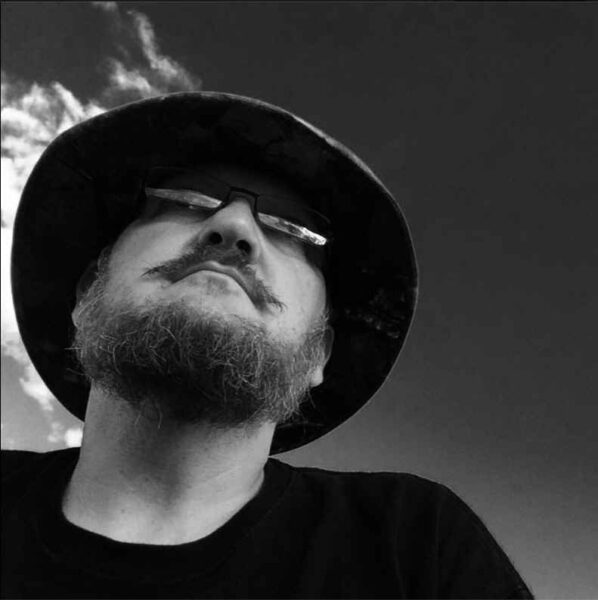 The Busy EBG Office 040320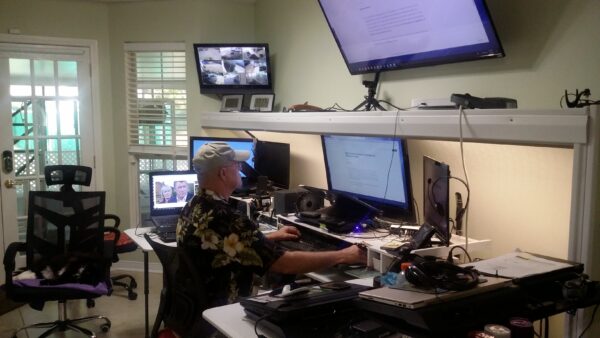 Super-Sized Rocket Stove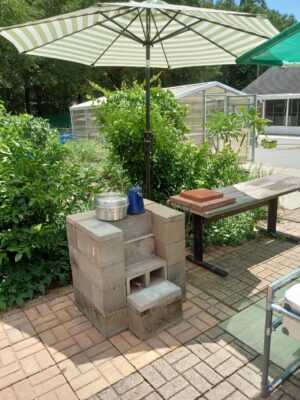 Easy to build rocket stoves cook fast with small tree branches and produce little smoke and ash. A super-sized rocket stove stands taller and provides a countertop for cookware. Perfect for frying and boiling water, you can also use pots that let you bake!
After testing the performance of our first rocket stove, we decided to build a super-sized version.
Read more about EBG's Super-Sized Rocket Stove, (including the Bottom Line).
.
.
.
.
.
EBG Spring Blooms 040720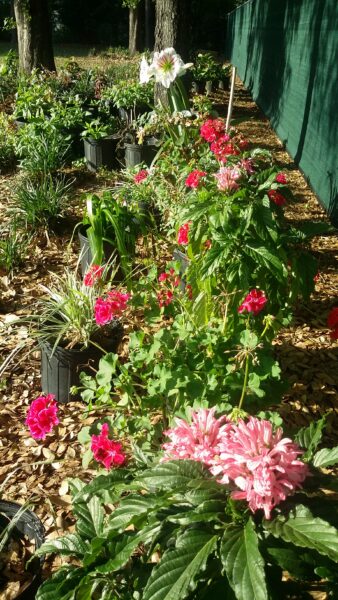 The most beautiful season of the year, Spring comes alive with a brilliant flush of glory. Winter's gloom has faded, the greenhouse has been emptied, the planting and prep work have been completed, and a new load of compost has been ordered.
Blue Bottle Flea Control Treatment (for Dogs and Cats) 040920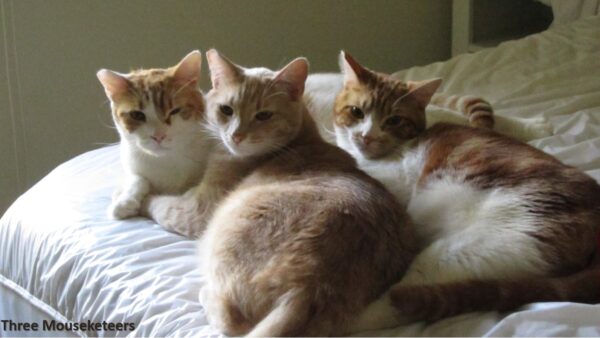 If you don't mind using an eyedropper to administer flea medicine, then you can save lots of money with Blue Bottle Flea Control Treatment. For our cats, the cost of each dose is less than $2 each! We've been using it for years.
Hurricane Sally Damage 091720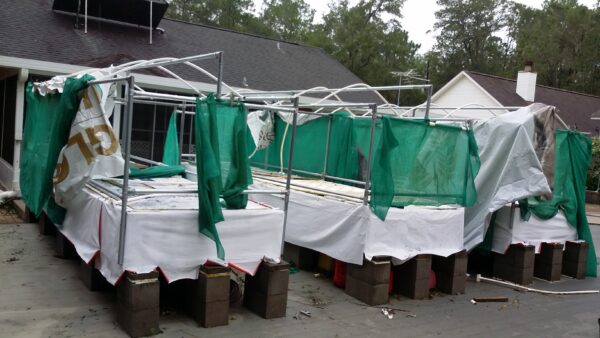 Read more about EBG's Hydroponic Tanks (including the Bottom Line).
Storm Shelter Stocking and Inventory 100320
After years of preparing for an uncertain future, Hurricane Sally taught us to focus our efforts! After Hurricane Sally, we took the time to get our emergency supplies organized, inventoried (a big job), and moved into the storm shelter. Now, we can quickly find whatever we need without trying to remember where we put it. We also took the time to create a video inventory for insurance purposes.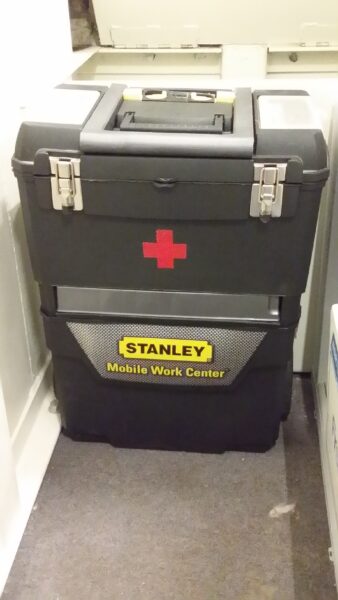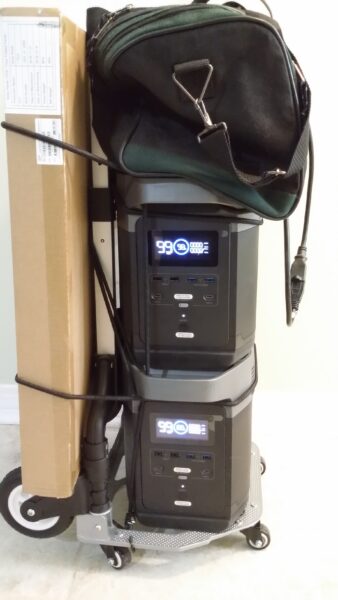 .
.
.
Although an expensive option, EcoFlow battery packs provide a dependable source of power in case of emergency. Best of all, they retain a charge almost indefinitely. Shown here on a specially-designed rolling cart, the entire power station can easily be moved to where you need it most. The cardboard box contains solar panels for charging the battery packs.
Learn more at ShopSolarKits.com..
Next up, Year 8 (2021).
.
.
.