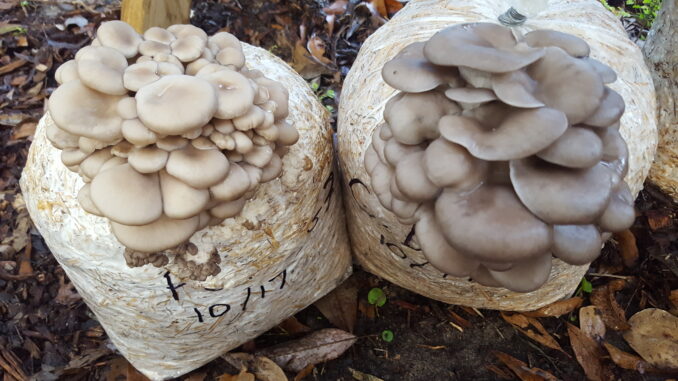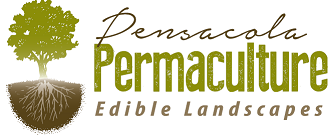 Interested in cultivating oyster mushrooms? Click the button below to see a demonstration by Pensacola Permaculture (110816). Learn more about Pensacola Permaculture on the 2016 Chronicles page (see the entry dated 110816).
Edible landscaping is beautiful and tasty, cost-effective and healthy, and a great complement to ornamental varieties. Familiar but often overlooked, edible landscaping is surging in popularity. t looks great, helps reduce the grocery budget, supports sustainable gardening practices and just makes sense.
We recently met Mr. Rick Wells of Pensacola Permaculture and toured his farm and edible garden in a real mouthwatering adventure. t's a good thing we brought our cameras While there, we filmed Rick as he demonstrated the fascinating process of preparing the substrate for cultivating oyster mushrooms. From chopping and sterilizing the straw to inoculating, packing, and storing the spawn bags, Rick sure makes it look easy.
Read more on the 2016 Chronicles page.
(This article was originally published on 120716 in Issue 3 of the EBG Newsletter.)