Innovative Self-Sufficient Solutions for Homeowners
From biogas to solar and a dozen other self-sufficient solutions, the individual pages in this section provide a visual journey through the innovative features of the Eden Barter Garden project.
This year-by-year diary presents before and after photos and discusses the background, surprises, and lessons learned. It also provides insight into our decision-making process and explains how the most difficult choices were justified.
Detailed photos and discussions (including the Bottom Line) of each feature can be found
on the Features & Tech page.
The Big Question: Is today better than yesterday?
I do my best to analyze daily global developments, and then I ask myself: Is today
better than yesterday? If the answer is yes, we go out to eat. If the answer is no, I
return to work on our next self-sufficient solution.
Extracting truth from the noise and prevailing win ds is an increasingly difficult
challenge. My filters are simple; decades of personal experience, and a forgotten 6-
letter word — wisdom.
Born at the height of the golden age and raised without apology in the parched fields of
tornado alley, I was reluctantly steeped in the eternal at a time when hope was
sustenance, strength was a common virtue, and reputation determined destiny.
If the saddest 6-letter word is regret, the loneliest word must surely be wisdom .
Soaked in scripture and little else, the garden from which I arose continues to provide
an unchanging reference upon which I daily rely. Despite the howling winds of
uncertainty, the harvest is visible from here. Far from fruitless or depressing, the final
gathering of this desperate season will truly be glorious. What more could a gardener
ask for?

— Walker Christian
The Backstory: Hop in the Swamp and Swim!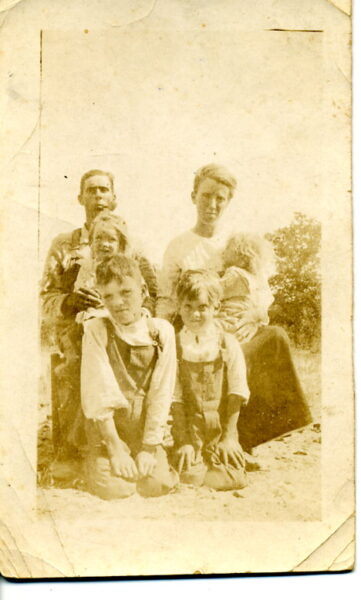 In my family, all journeys begin and end with the land—the soil beneath our feet. From it we rise and through it we grow. On it we prosper, and when the time comes, to it we go. Some journeys start at the beginning. This story begins at the end—the end of time as we know it.
Triggered by the subprime mortgage crisis of 2008, I began to develop a prepper mentality. Not the kind that lives as a hermit in the middle of the woods, but one who bridges the gap between dependent and self-reliant by repurposing all that's readily available, in order become as self-sufficient as possible. Sure, I stack SPAM (like any prepper should), but there's a lot more to it. After all, what if nothing happens? Who's going to eat all that SPAM and beans?
After years of study and small-scale experimentation, my family and I felt ready to put into practice all that we'd learned. We were ready to take the plunge. After all, the best way to learn about 'gators is to hop in the swamp
and swim! And so it begins…
Next up, Year 1 (2014)