The Bottom Line
Background
Frequent brownouts in our area led us to purchase a Generac standby power system.
Pros
Arguably the most cost-effective solution for emergency power.
Easy to maintain.
Dependable

.

Affordable runtime costs.
Cons
Must run a natural gas line from the street to the unit (installation of the gas line was free but we now pay a minimum monthly charge).
Must be maintained regularly (you can do it yourself with limited training)

.
Cost
Justification
Because we work from a home office, this was a relatively easy decision.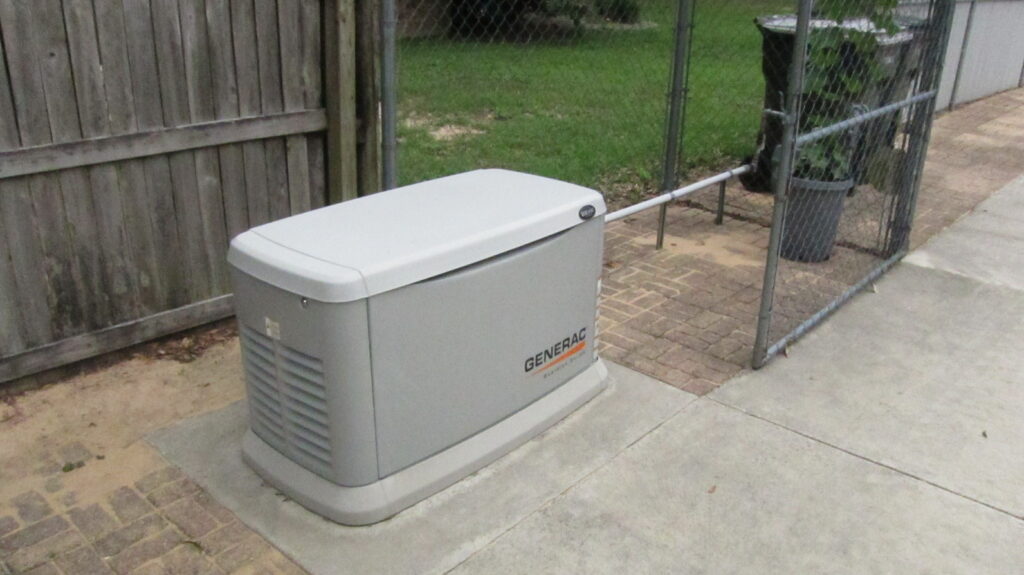 According to Murphys' law; if you don't have a generator, you'll surely need one; but if you do have a generator, you'll rarely need it. Before we installed the Generac, we experienced brownouts on a weekly basis. After we installed the Generac, we rarely experience a brownout. Coincidence? Maybe, maybe not.
Many people rely on medicines that require refrigeration. Generac provides dependable power for running not only the refrigerator but the entire house. In our case, the only appliance not powered is the air-conditioner.
To power the Generac unit, we had to ask the city to run a gas line from the street to our residence. The initial installation was free, but we are required to pay a minimum monthly charge for the rest of eternity. Note that the city has the option turn this gas line off at any time (usually during a flooding event).
What's the value of electricity when the power grid fails? A Generac is reasonably priced but requires yearly maintenance. You can do the maintenance yourself (easy and cheap) or you can pay someone else to do it for you (expensive but convenient). A Generac is a well-built piece of hardware. Robust and dependable, it will last a lifetime if properly maintained. And our Generac installer has proved to be very dependable and easy to reach if you have questions or need help. Take it from us. The answer to the initial question is simple: the value of a Generac when the power goes out is incalculable.
Pleased with the Generac, we used Murphy's logic as an excuse to install a storm shelter.