Summary: Responding to accelerating levels of global instability and the obvious desperation of ineffective authoritarian measures, it became clear that our most dire projections are indeed coming true. Year 9 saw the rapid implementation of our most serious survival strategies.
New Off-Grid Shed / Outside Kitchen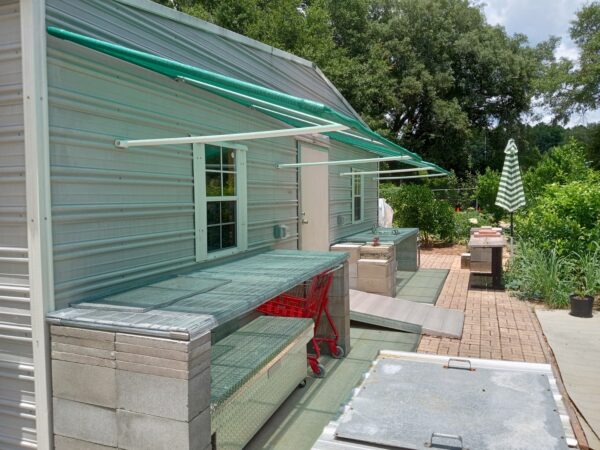 Our new weatherproof outside kitchen (above) won't rust, rot, mold, mildew, or blow away. Best of all, it's incredibly affordable; about $250, including the used stainless-steel sink (above left). The new two-burner methane stove (attached to the Home Biogas unit) can be seen under a white rain cover at the right end of the sink counter (above right).
EcoFlow PRO Portable Solar Batteries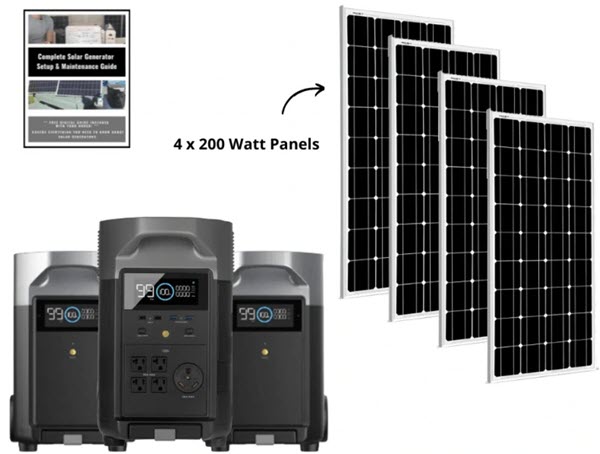 Wired for dual power, our shed now gives us the ability to run our tools, pumps, and new outside kitchen from rechargeable solar batteries. Offering a cycle-life of 16 years, our new EcoFlow PRO 10.2 kwh battery bundle (left) is a practical and reliable solution for those needing off-grid power. Learn more about portable EcoFlow solar power solutions at ShopSolarKits (highly recommended by EBG).
Read more about EBG's New Off-Grid Shed / Outside Kitchen (including the Bottom Line).
PDLs/PDVs: Our Emergency Offline Information Sources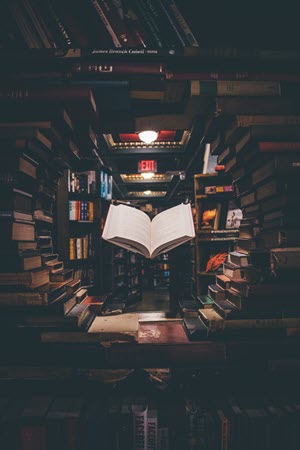 Remember the days when we had home libraries featuring Encyclopedia Britannica, the World Book Encyclopedia, Webster's
Dictionary and more? Those days have quietly faded into memory, along with the heavy hardbound volumes that together comprised our foundation of knowledge for many generations.
The internet provides a rich and ubiquitous source of information, though few realize how vulnerable that source can truly be.

Two facts should not be forgotten: 1. The internet (and all modern communication) is based on the availability of electricity. 2. The authoritarian control of information is increasing rapidly.
What will we do when the lights go out, or when information availability becomes inadequate to support our daily decision-making processes? The answer is twofold; PDLs (Personal Digital Libraries) and a PVLs (Personal Video Libraries). Predicting rolling blackouts (soon), along with increasingly broad restrictions, EBG is working diligently to create offline sources of information and entertainment.
Read more about EBG's Emergency Offline Information Sources: PDLs & PDVs (including the Bottom Line).
Organic Art (in progress)
x
Emergency Water Filtration (in progress)
x