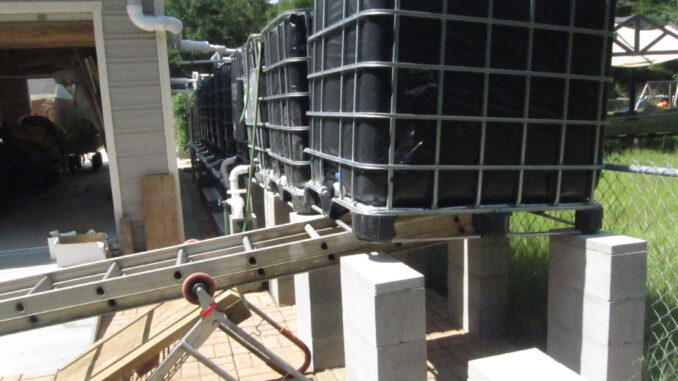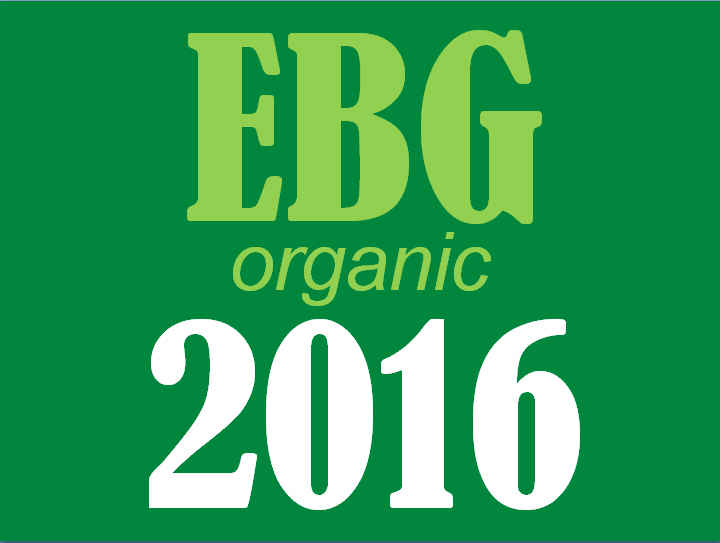 One of our first projects after relocating from drought stricken Northern California was the installation of a rainwater collection system. We captured runoff from every inch of roofing and piped it underground to front and rear pumping stations and storage tank banks.
After the initial installation, we increased the capacity to 5,000 gallons. Modular components, balancing valves, a 2" distribution system, and a 1-hp pump were employed to get the job done. The verdict? We can now water all of our raised beds for up to 45 days without rain. Our plants love it (no chemicals) and have been thriving for two full seasons. And, we have enough water to keep several large hydroponic tanks (at 330 gallons each) in full operation.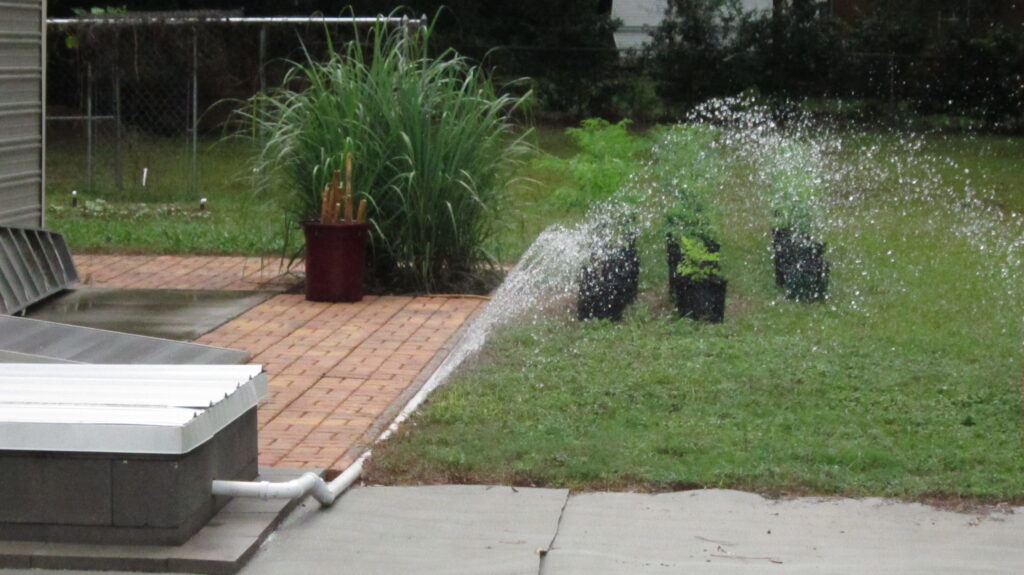 The biggest unexpected challenge with the collection system was designing overflow diverters to offload surplus water when the tanks are full. Although not perfect, the solution is a waterfall (actually three waterfalls). Click the button below to see the rear waterfall in action.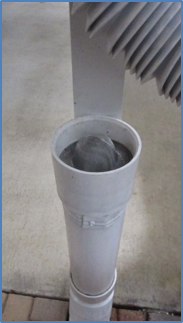 After much consideration, we finally realized that the best way to handle overflow is to simply disconnect the downspout collection pipes! You'd be surprised to learn how long it took us to figure that out (sigh)!
Read more on the 2016 Chronicles page.
(This article was originally published 100216 in Issue 2 of the EBG Newsletter.)