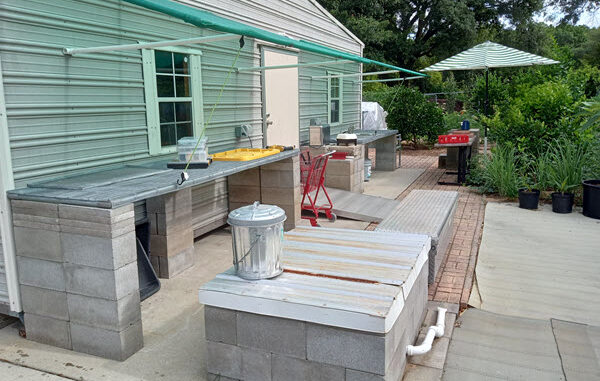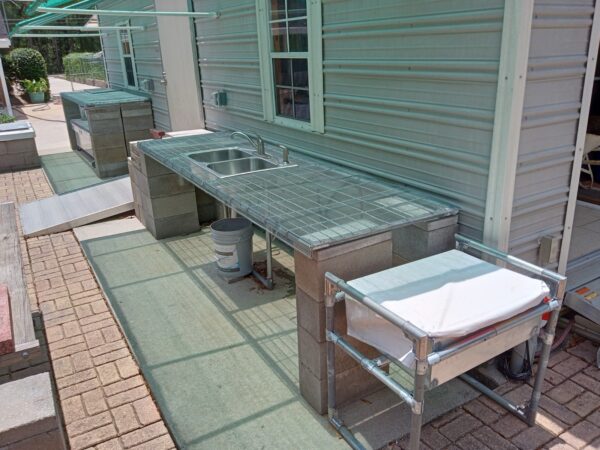 Our new weatherproof outside kitchen (above) won't rust, rot, mold, mildew, or blow away. Best of all, it's incredibly affordable (about $250, including the used stainless-steel sink).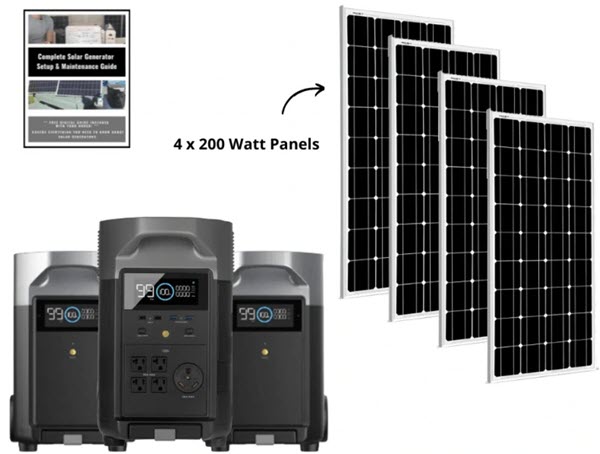 EcoFlow PRO Portable Solar Batteries
Wired for dual power, our shed now gives us the ability to run our tools, pumps, and new outside kitchen from rechargeable solar batteries. Offering a cycle-life of 16 years, our new EcoFlow PRO 10.2 kwh battery bundle (left) is a practical and reliable solution for those needing off-grid power. Learn more about portable EcoFlow solar power solutions at ShopSolarKits (highly recommended by EBG).
Read more about EBG's New Off-Grid Shed / Outside Kitchen (including the Bottom Line).